Minskoff Theatre Seating Chart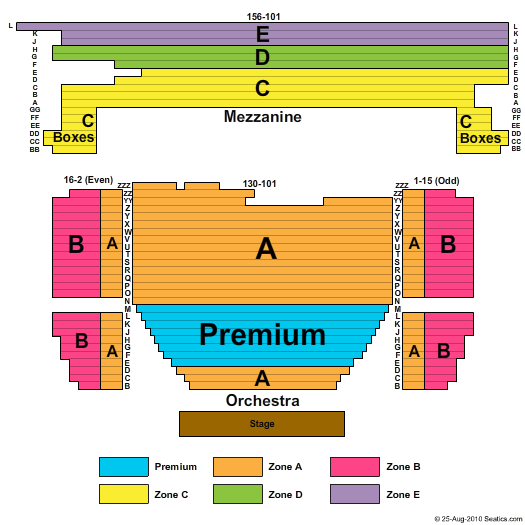 Seating at the Minskoff Theatre is spread out across the main Orchestra floor, providing more intimate views of what's happening onstage, and the raised Mezzanine level, providing increased sightlines that give a view to everything happening on the stage below. Low vision and deaf/hard of hearing seats are located in the left and right sections of rows A and B, closest to the stage. Aisle transfer seats (with movable armrests for guests with limited mobility) are located in the aisles of the left and right sections of rows B, J, Q, and GG, and the center section of rows M, V, and Z on the Orchestra floor. The Mezzanine provides these seats in row F.
Accessible Seating:
Wheelchair accessible spaces and companion seats are located in the left and right sections of row 22, the center of row ZZZ, and in the left and right Meze boxes. Wheelchair-accessible restrooms are provided on both levels, accessible via elevators specifically designated for that purpose.
NOTICE: Seating configurations may vary depending on the type of event. Always check the individual event seating chart when selecting your tickets.
Reserve your seat today by purchasing your tickets!
To find out more information on the tickets and our recommended ticket supplier please view the Minskoff Theatre tickets page.
You can view all the upcoming events at Minskoff Theatre and purchase tickets via the Minskoff Theatre events schedule page.